No Mechanics In Love World
A Two-Year-Old Chinese Girl Named ZhangFangYu But Known By The Nickname NiuNiu, Left Unattended Fell 10 Stories From Her Family's Apartment Window And Survived After Being Caught By A Woman Passing By,WuJuPing's Arm Instantaneous Is Hit By The Huge Impact Smashed To Comminuted Fracture.

WuJuPing A 31-Year-Old Mother Reached The Falling Child In Time To Break The Toddler's Fall, Preventing The Girl From Hitting The Ground At Full Force.

WuJuPing Catched Toddler Girl Moment , The Arm Equivalent To Catch A 335.4 KG/S Objects.

NiuNiu, Who Was Home Alone At The Time, Was Seen Dangling Out Of The Window Of Her Home Near HangZhou, The Provincial Capital, At Midday Saturday.

"She Clung To The Windowpane For About Two Minutes And Then Fell To The Ground," Said A Neighbor Who Witnessed The Incident.

Wu Was Strolling By The Building At The Time Of The Fall. Seeing The Child About To Plummet From The Building, She Kicked Off Her High-Heeled Shoes And Ran Underneath The Child, Stretching Her Arms To The Sky In An Effort To Catch The Toddler In Mid-Fall.

NiuNiu Fell From The Building And Hit Wu's Left Arm Before Falling Onto The Lawn.

Both Were Rushed To The Hospital. Wu Incurred Fractures In Her Left Arm, Which Will Require Surgery To Repair. NiuNiu Was Found To Be Bleeding Internally And Is Still In Critical Condition,Suffered Serious Internal Injuries But Survived The Fall Nonetheless.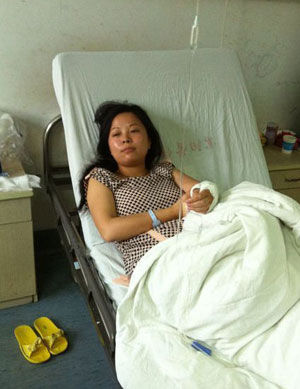 Great Mother - WuJuPing
WuJuPing's L-Arm In X-Ray
WuJuPing And Her 7-Month-Old Son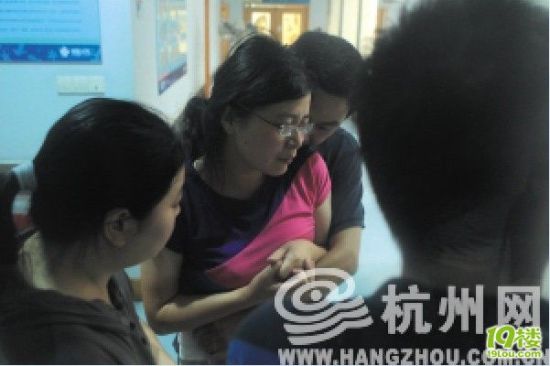 NiuNiu's Parents Outside Of Operating Room