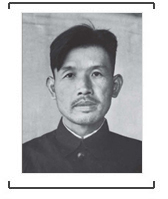 Gisaburo Ikeda
Abstract Of The Written Confessions In English
Gisaburo Ikeda(池田义三郎)
A handwritten confession by a Japanese World War II veteran, released Monday, describes the killing of about 1,000 Chinese in central China's Henan Province.
The State Archives Administration (SAA) published the confession of Gisaburo Ikeda, who was born in 1913, joined the Japanese invasion troops in 1933 and was captured in China in August 1945.
Ikeda's troops drove some 1,000 Chinese residents out of the town Zhongmou, and into the Yellow River, killing them all on 19 June, 1938.
In May 1938 in Hebei Province, where 100 Chinese people, including civilians and soldiers, were massacred, according to the confession.
He also confessed to the rape of a woman, in addition to the murder of 3 Chinese civilians and one soldier from September 1937 to May 1938.
Ikeda's confession is the 14th in a series of 31 written statements by Japanese war criminals published on the SAA website in commemoration of the 70th anniversary of the end of WWII.
The Original Text Of The Written Confessions